"The power of sound vibration brings people together in a way that dissolves me-versus-you. In this safe container, the lines between religion, race, gender and creed melt away like ice on a hot summer's day and all that is left is Love."
- Vedic Vibe
Manager and Artistic Director
Harbant Gill has played the harmonium for 25 years in leading devotional chants in several countries, for as many as 2500 chanters. She has managed both music ensembles and teams of journalists, and has done harmonium teacher training in New York and further training in India. Harb has directed several shows including the sold-out One En-Chanted Evening at the Melbourne Fringe Festival and also at other festivals. She is also a journalist and teaches at Monash University. "I have been chanting all my life – it is as close to me as my mother tongue, Punjabi."
Instruments: Harmonium, Percussion
Music Director
Philip Gunter has a masters in ethnomusicology and did post-graduate study at the VCA. Phil performs in various ensembles including with Melbourne Symphony musicians at the Melbourne Recital Centre, and at most of the major Australian festivals. Phil has done further training with master musicians in New York, New Mexico, Turkey, Egypt, India and Australia. "Singing and playing music feed my soul and are essential for my wellbeing."
Instruments: Oud, Merdang, Guitar
Website Developer
Katrina Leavitt has a degree in hospitality management from the Rosen College in Florida and has more than a decade of international experience in event management. Katrina is a yoga instructor who has collaborated with Lululemon, Kikki.K, NYE on the Hill and the Brighton Baths to produce yoga-inspired events for the masses. "Kirtan is about losing yourself so that you can find your true self."
Instrument: Heartstrings
Financial Manager
Sam Cox co-ordinates community kirtan events around Victoria. During her time with the education department she led arts and exercise programs in schools and for the greater community. Sam has run her own successful business and is now employed in the aviation industry. Sam has been learning and playing with Melbourne kirtan groups for the past decade. She is passionate about sharing the joys and benefits of chanting and meditating since her introduction to it over a decade ago. "My life has been enriched in immeasurable ways through kirtan. It is a permanent, immutable blessing on my life"
Instruments: Harmonium, Cymbals
Boaz Modman is a musician, multi-lingual singer and an audio engineer. He beat 80,000 entrants to win the Egma Award in Northern Ireland in 2012 for an original composition. He plays percussion, string and wind instruments in various ensembles. "I have a drive to use my art for another step towards a more peaceful world."
Instruments: Derebouka, Djembe, Boogie Balls
Scott Fraser is the director and founder of Inhale Exhale Australia, and has taught yoga and meditation for more than 15 years. He facilitates yoga and mindfulness programs in schools and workplaces. Scott is a qualified primary school teacher who runs programs for a number of Melbourne's leading grammar schools. "The tamboura is a meditative instrument that takes the mind to the depths of the heart."
Instruments: Tamboura, ukulele
Dya Singh is a world renowned exponent of kirtan and a published author on life philosophy. He has more than 30 spiritual music albums and has written the book Sikhing Success & Happiness, available from amazon.com and other internet outlets. His music group has performed around the globe over the past 25 years. "My special focus is spreading spiritual awareness as a tool of self-improvement, especially among youth, through my music, chanting, meditation sessions and dialogue."
Instrument: Harmonium
Dhanesh Trimmer is a musician, festival producer, venue manager and sound engineer with more than 20 years' experience performing as a bass and guitar player nationally and internationally. He has mixed and toured with numerous international and national artists, presenting at major venues and festivals across Australia, as well as produced and directed international music festivals. Dhanesh also produces sacred music recordings for his kirtan music label Akashic Records. "Being raised around yoga and other sacred traditions, kirtan has been a constant backdrop to my life. I find it the perfect synthesis between my love of meditation and music."
Instrument: Bass Guitar
Deborah Adelin has played the cello for nearly 30 years. She plays in kirtan ensembles across Australia and also composes original music for live meditation events and dance choreography. Her most recent work was recorded by the ABC. Music for Deborah is a practice that elicits a journey to authentic self-expression. "Chanting is a safe and welcome space to experience powerful energetic connections to self and others. I see myself as a vehicle for connection. To be of service in this way is a great honour."
instrument: Cello
Sarita McHarg has a PhD in music, a masters (sitar) and has played the sitar for 20 years. She was born in Ujjain in India and has performed with Indian and Western musicians in Australia and overseas. Sarita comes from a family of professional musicians and vocalists. "Kirtan brings everyone together no matter where we come from. When we chant together we let go of our egos."
Instrument: Sitar
Sun Hyland's greatest musical passion is to create spaces that make the joy of singing accessible to all. Kirtan for him is a practice that is deeply meditative, physically rejuvenating and very uplifting. Over the past eight years he has hosted chanting events around Australia and New Zealand. "Kirtan allows people to experience themselves as they truly are. This can be healing – and a lot of fun!"
Instrument: Guitar
Jagdeep Shergill: To the beat of the drum, he sheds ego from within. Come brothers and sisters, encourage me to play endlessly, such that I lose myself for eternity.
Instrument: Tablas
A classically trained coloratura soprano, Stephanie Jackowski has performed various roles with Victorian Opera, The Melbourne Opera Studio and many other companies around Melbourne. Having studied both opera and yoga for more than 15 years, she has through chanting found a way to bring these two passions together. "Every voice is beautiful and I encourage everyone to sing openly, truthfully and from the heart to experience a connection to the divine within."
Carlie Mills is a vocalist, vocal coach, choral conductor and vocal ensemble director who takes pure delight in empowering others to free themselves through opening heart, voice, body and mind through singing. She spent 18 months training and performing in the US and Canada with musical masters such as Bobby McFerrin & Rhiannon. She is co-director of Circle Singing Melbourne. "Chanting has the power to dissolve the mind's potential to hold back the heart, and to liberate one's soul to be in the fullest expression of itself. In the moment. Through joy. Life moving life. One breath, one note, one prayer at a time."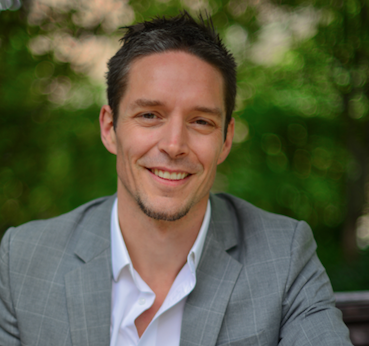 Dr Richard Chambers is a globally recognised mindfulness expert and a clinical psychologist. He is a developer of the Smiling Mind app, a published author and regularly features in mainstream media. Richard is leading a university-wide mindfulness initiative at Monash University and is a consultant for a growing number of businesses, educational institutions and sporting organisations.
Dianna Tarr is an artist and anthropologist who facilitates educational installations reflecting on our connection with the natural world. With the view that yoga and meditation assist in this connection, Dianna has been practising yoga for more than 20 years and sharing yoga with children and adults for more than a decade. "Kirtan is a beautiful shared expression of a deep and powerful yogic practice that is accessible to everyone."
Andrew Mournehis is a choreographer and dancer best known for his choreographic work with Tina Turner. After 20 years of facilitating international workshops and retreats, he now combines his four great loves – dance, yoga, mythology and storytelling – and has created a new artform called Dance of the Devis. "Be prepared not only to move … but to be moved!"
As a professional dancer and choreographer, Heidi Trigar has performed on TV, in commercials, events and stages for many years. Heidi's passion for movement evolved into teaching dance and more recently yoga, and she now shares her love of both in classes and workshops all over Melbourne.
Mia Rappel is a visual artist who works primarily in collage, sculptural installation and works on paper. She is passionate about ritual and creating inviting and harmonious spaces. Mia also works in the social sector in facilitating public art projects and has worked extensively as a visual designer of interior spaces for corporate, council, boutique and private clients. "I have been practising yoga since my teenage years and have found great inspiration and joy in chanting."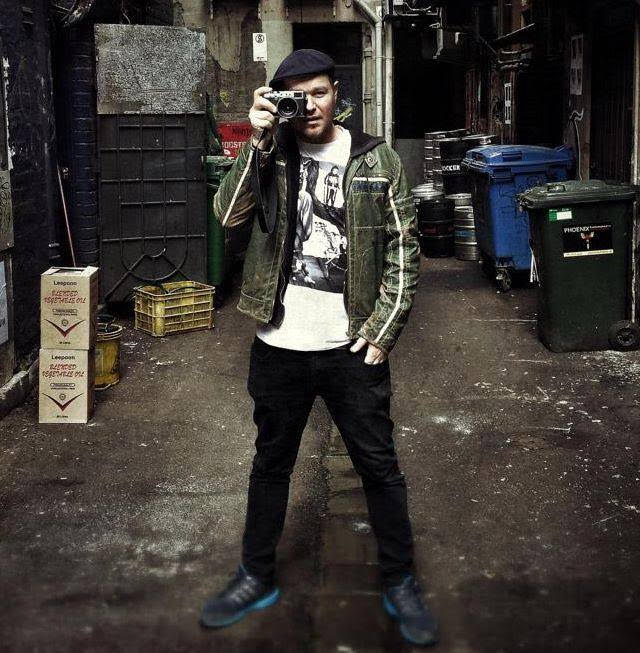 Martin Reddy fell in love with the art and craft of photography 20 years ago and has never looked back. He is an accomplished all-rounder who worked with major media organisations before venturing out on his own.
Martin has a wide range of photographic styles, from hard-hitting news photos to theatrical and film work and environmental portraits.
Jess Huon is a Melbourne-based meditation teacher who offers "street language for the soul" in her public talks, guided practices and retreats that she has run internationally for the past 10 years. She teaches in varied contexts – from desert retreats, bush camps and monastic settings to literary art festivals and conferences in capital cities. She recently taught at the Emerging Women's conference in New York.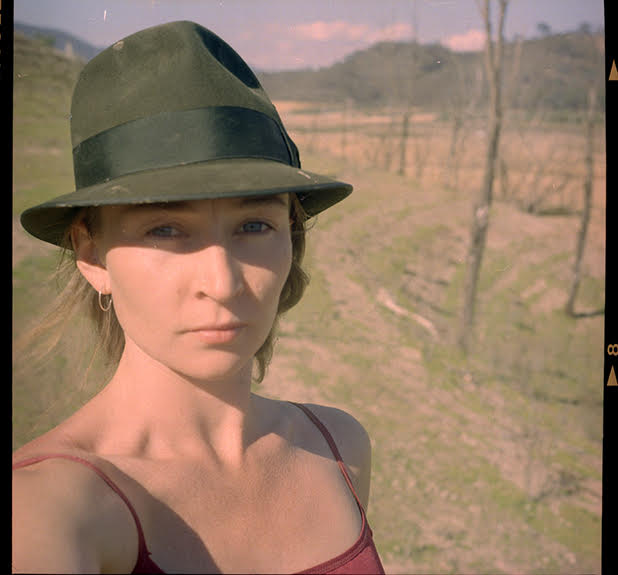 Visual Artist Andrea Werner (Melbourne, Australia) aka VJ MissRandom produces technically high-quality Videography, Photography, Editing /VFX, also working as DOP and lighting design.She has produced exclusive new media projects, installations and large scale projection work for festivals and events as VJ.
Simon Hodgson is co-director of the Kindred Spirit Festival in inner-west Melbourne and owner and director, since 2003, of Kindred Studios – a performing arts space that hosts Victoria University's Creative Industries and also concerts. "Kirtan is an opportunity to connect with myself, others and the inner and outer worlds."
Ashick Sobron was raised in an environment full of chanting in Mauritius and started playing the merdang when he was six. He later explored various styles of music, from the "sega" or traditional Mauritian music to western compositions. "I do kirtan because it is the best spiritual practice for me. Kirtan is best understood through direct experience."
Instruments: Merdang, djembe and percussion
Artist and photographer Colin Vickery has been producing spiritual-based works for more than two decades. Vickery's OM series has featured in the Blake Prize and Geelong Acquisitive Print Awards and been exhibited in London in recent years. These OMs use pulsing soft circular bands of saturated colour to create a powerful meditative effect. "My aim with these OMs is to create a window to the higher realm – to transport viewers."